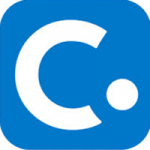 Concur Mobile
Concur for Mobile is an optional tool that allows users to book travel, capture receipts, and work with expense reports from a smartphone or mobile device.
---
ExpenseIt
ExpenseIt® Pro from Concur® is an app that turns receipts into expenses and sends them directly into Concur Expense. It makes submitting receipts, creating expense reports and getting reimbursed quicker and easier by doing a lot of the work for you. Simply take a photo of a receipt right from the app while on the go, or forward digital receipts to receipts@expenseit.com. ExpenseIt Pro does the rest – selecting the expense category, matching credit card charges and even itemizing hotel bills. Just go into Concur Expense to find the completed expenses with receipt photos attached, add them to a report, and you're done.
What is the difference between the ExpenseIt app and Concur Mobile?
They're integrated together to make submitting expenses on the go easier, so you can get reimbursed faster. ExpenseIt creates expenses directly from receipt images, whereas Concur Mobile is a central place to submit your expense reports and provides additional features for booking travel, submitting or approving invoices, and more.
---
TripIT Pro
TripIt Pro is an all-in-one travel organizer that monitors flights, seats, fares, and points, so you're always in the know, on the go.
Once you've made your travel bookings (using any site), you simply forward your flight, hotel, car rental, and other travel confirmation emails to plans@tripit.com. If you use Gmail, Yahoo, or Outlook.com email, you can also connect your accounts to import your travel-related confirmation emails automatically.
TripIt Pro uses your confirmation emails to create a detailed daily itinerary for every trip. But that's just the beginning. TripIt Pro also sends you real-time flight alerts, helps you find alternate flights, tracks seats and points, monitors fares, and lets you share with your inner circle.